AIM, or Apparel Industry Management, is a program and career option available to those who are interested in pursuing a career in the fashion design industry.  Fashion design schools that offer an apparel industry management program prepare students for a versatile career choices following graduation. In these classes, fashion design students learn the skills necessary to run a business and succeed in the competitive markets they will face in the future.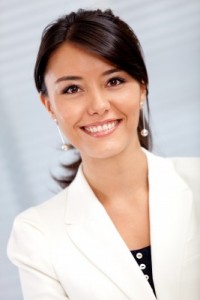 Every fashion designer's success depends on their passion for the art, but business sense is a critical part of being successful in the competitive market. And everything in fashion design relates to business – pitching ideas to an existing fashion label, coming up with a unique clothing line, or perhaps opening your own label will require knowledge about the business aspects of fashion design.
Students in apparel industry management classes at a fashion design school learn how to take business concepts and merge them with fashion design disciplines in a way that makes industry management seem to fit as well as the fashions themselves.
In AIM classes at most fashion design schools, students can expect to learn a lot more than just business principles, however. The actual "design" in fashion design remains the forefront of the education model even in seemingly unrelated schools of thought like business ethics, operations, or finance. So, you can expect to design many types of apparel; most schools will want you to create an entire clothing line as a graduation requirement.
Another important facet of business classes in fashion design schools is market strategy. Understanding your customers and predicting what they will want to wear next isn't always as easy as looking to an industry magazine they will be reading or watching out for who's wearing what this year. There is a formula to anticipating trends and apparel industry management programs make sure fashion design students know what it is and how to use it.
Fashion design schools education student in these types of programs about where to get their fabrics and materials from, the laws that apply to the supply chain as they relate to disclosures and labor ethics, and the latest and greatest technologies that make fashion designs competitive with the thousands of other designers out there.
If you intend to open your own company or launch a unique clothing line after graduating from your choice fashion design school, understanding the details of the business that runs the industry is crucial to your success. Not all fashion design students need this training, but all should want it. It is one of the best ways to understand the processes and people involved in the industry. It can also shed some bright lights on how you might best fit into the industry while fully leveraging your own unique angles on the world of fashion design.