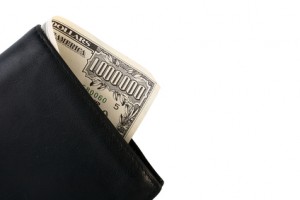 When a graduate from a fashion design school enters the world of fashion, few come back to "pay their dues" like fashion innovator and inspiration Calvin Klein.
Klein recently donated a cool $2 million to his alma mater, the widely acclaimed Fashion Institute of Technology in New York.
According to a press release from Fashion Institute of Technology, this was the biggest gift from a former student the school has ever received.  And it is no surprise that fashion super star Calvin Klein can afford to give away some of his success to the college that helped him get started. He's been afforded huge success that seems to outlast the label's competition over the years.
The fashion design school is planning to use the generous gift to fund the annual spring runway show where some students get to show off their latest and greatest designs before they graduate. Since the show by Fashion Design Institute is coordinated by professionals in the industry, the funds will be put to good use paying for some of the glitz that help launch careers such as Klein's.
After graduating from the fashion design school in 1963, Calvin Klein went on to build a worldwide network of supporters, business partners, and (of course) customers. He worked as a fashion designer for a few years before launching the label we all know so well in 1968. The rest is history, as they say.
Klein donated half of the money through his charity organization, the Calvin Klein Family Foundation. The other $1 million gifted to the fashion design school was a matching contribution from his company, Calvin Klein Inc.  The celebrity designer has also taken part in the education of fashion design students at the school by being a mentor who critiques student designs.