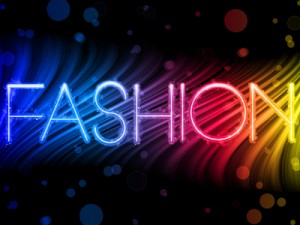 A popular fashion design college recently announced that one of its own graduates has been selected to compete in a major television network sponsored fashion design competition that is set to kick-off on March 13th.
Fashion Institute of Design and Merchandising (FIDM) graduate Lisa Vian Hunter will take part in NBC's FASHION STAR competition, which will broadcast a weekly fashion show to exhibit the designs born of each week's competition challenge.
The winner of the FASHION STAR competition will take home a prize worth millions – to launch his or her designs into three of the biggest retailers in the United States; Macy's, H&M, and Saks Fifth Avenue. Judging the competition will be a representative of each of the three retailers who will decide which designs they want to purchase from the designers by the end of the competition.
The fashion design competition will be hosted by Ella Macpherson, who is also the producer, and mentors to the design competitors will be Jessica Simpson, Nicole Richie, and John Varvatos.
Aside from the fame that simply being in the competition will bring to her, Hunt is already an accomplished fashion designer with her own line of clothing on the market. Her retail line is called Vian Hunter House of Fashion and was first on sale in Seattle three years ago. The fashion design school reported in a press release that Hunter started her clothing line in 2006, but began creating unique and original designs in 2003.
This isn't the first major competition contestant for FIDM. Several of the fashion design school's alumni participated in Project Runway, including Leanne Marshall, Nick Verreos, and Kelly Martin. Also among the school's alumni are fashion designers that create original apparel for celebrities such as Monique Lhuiller, gown designer for the likes of Drew Barrymore, Angelina Jolie, and Katie Holmes; and Estavan Ramos, designers to Christina Aguilera, Selma Hayek, and Jessica Alba.