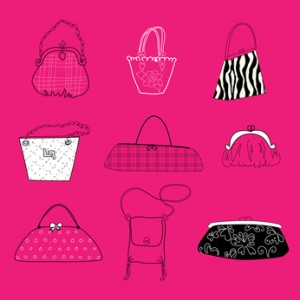 An acclaimed competition for fashion designers is coming up in June and students at fashion design schools are getting ready to dazzle the judges.
The 6th Annual Independent Handbag Designer Awards will take place on June 13.
The competition is sold as "the only handbag competition of its kind in the world" and winning the contest is a dream for some fashion design students. Students from schools like Parsons School of Design are being made aware of the competition through their educational institutions and the competition is open to anyone for submission.
The categories for fashion designers include items like best overall design, best student made handbag, and most socially responsible handbag to name a few. In the student category, fashion design hopefuls must have at least started their handbag line while still attending fashion design school or a studying a similar art discipline. However, students from all upper levels of education are welcome to participate, including high school students.
The handbag competition requires that submission designed in school be submitted under the student's own label. Winners in this category will be able to collaborate with one of the competitions major sponsors and will be featured in an upcoming issue of InStyle Magazine. Winners in all categories will be presented at the awards ceremony, where the audience will then choose their favorite handbag.
The competition and awards ceremony for fashion designers is hosted by Handbag Designer 101 and is sponsored by major fashion industry players such as Kenneth Cole and Timberland, as well as SCAD design school and Singer sewing machines. The deadline for students who wish to submit a handbag design this year is April 28th and tickets to the award ceremony are available online at the Handbag Designer 101 website.