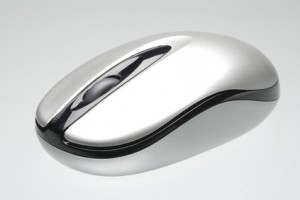 Fashion design schools start by teaching the fundamentals of design: sketching, pattern making, sewing, tailoring, and other basics.
This is not likely to change any time soon, but a new type of technology might just change how fashion design schools do some of those things in the future; it might also change the role of non-designers one day.
She came up with a plan and created the Dress Up Clothing Design System to save herself and possible others a lot of the time they spend trying to get the designs just right in fashion design school. The program does most of the work for her.
It is known as an "augmented reality program", allowing the design student to work in a virtual three-dimensional space to see if a specific design will really "work" in reality. How does it work? Well, that's where it could use some tuning.
As it stands, there are six cameras mounted to the ceiling to monitor the movements of the design student and the dummy mannequin. Attached to a frame and tracking spheres are two wireless controllers that the designer can use to "draw" the clothing onto the dummy. The other controller is a cutting tool to take away portions of the fabric. The motions and lines are then transferred to the computer screen where the designer can see in 3-d what that particular shape would look like on the dummy before every cutting a piece of fabric.
The new technology still has a long ways to go according to some estimates, but the Dress Up Clothing Design System could turn almost anyone into a fashion designer one day. Out of the University of Tokyo in Japan, inventor and fashion design student Amy Wibowo grew tired of spending all of her time manually designing clothes just to have them thrown away when they didn't work out.