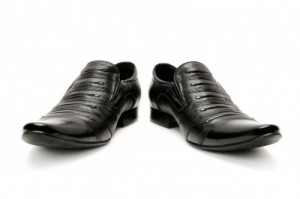 A fashion design school is working with a shoe company to help reinvent an old design in celebration of the company's 90th anniversary.
Allen Edmonds is a premium men's shoe manufacturer in the United States and is launching a student design competition at Parson's School of Fashion; the first of its kind at Parson's.
The challenge criteria for the fashion design students was to create a shoe design that reinterprets the classic American men's shoe using textures and trending colors. Allen Edmonds is a fan of details, too, so students must be careful to incorporate details that fit within Allen Edmonds unique style in the men's footwear industry.
The winning student design will be awarded with more than just recognition for a great design; their shoe will be actively manufactured and sold in the newest collection of men's footwear from the company. There are six designs up for the prize and recognition right now and the students are eagerly waiting on the results of their hard work.
However, students at the fashion design school will need to wait a bit longer to find out how they fared in the competition. The first round of voting ended on March 2nd and they will announce the three finalists coming up on April 2nd. Once the finalists are announced, the school of fashion will open the final three for one more round of voting between April 2nd and April 23rd. Winner will be announced during the first week of May.
The final three in the competition will be able to go to the Allen Edmonds workshops to design their shoe for the first time in real life. The fashion design school's finalists will also learn from the current workers at the factories how to use all of the equipment to create their designs and get the chance to wow the judges and voters one last time.