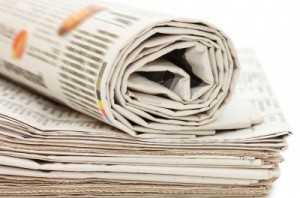 Earlier this week, we reported on the Fashion Institute of Technology's (FIT) number 5 spot on the top colleges list from industry publication Fashionista, but FIT fashion design classes seem to garner awards from multiple news sources.
Another publication that is well-known for publishing ranked lists of graduate schools, U.S. News 7 World Report profiled the fashion design college as well.
FIT has been in the Wall Street Journal, the Sacramento Bee, Financial Times, New York Times, and Even Forbes – just in the last seven days. So what's with all of the buzz about this particular fashion school? The short answer seems to be: everything.
Some fashion design colleges teach students about fashion design; that is, they teach students how to conceptualize, trend, create, sew, manufacture, and even title their designs. Most also teach business ethics, career skills, client building techniques, and more in preparation for entry into a specific discipline within the field of fashion. FIT does all of that too, but the big difference might be who they attract and the kind of designers that come out of the school.
The fashion design college has made headlines in a number of niche publications thanks to its alumni that has gone on to saturate their industry; students like Emily Alexandria who is a featured writer in Accounting Today for her article "Fashion & Finance: The hottest sites to style you for the office".
The fashion design college also plays host to some of the top names in design, which is how they landed in an article on the New York Times blog. The New York Times featured a story about the Museum at the Fashion Institute of Technology where top designers such as Oscar de La Renta and Donna Karan showed up to help celebrate 50 years of American Fashion.