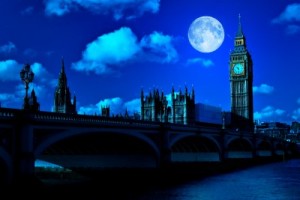 London fashion schools might be on the edge of their seats as a new fashion design school hits the stage, backed by a trade name that is notorious the world over.
As a household name after many years in publishing, Vogue magazine is the epitome of "fashion" reporting. Fashion designers take note of what appears in Vogue and the best fashion designers are published there.
A fashion design school springing forth from the massively popular magazine's publisher might seem like a major threat to other design schools in London at first blush. But according to report by BBC News, there are rumors that the school will coordinate with other fashion design schools in the area on some collaborative projects.
Vogue's publisher, Conde Nast, recently announced the intent to open up a London-based fashion design school that will likely have smaller schools still shuttering with concern about the new competition. They should remain calm, though – at least for now.
In addition to some courses that will be available to fashion design students at the master's level, Conde Nast's fashion design school will provide a one-year foundational program on fashion design as well as other fashion design related short programs and isn't ready to open up to full degree programs. But they plan on it.
Students in England can qualify for grants to attend classes at the fashion design school this year, which involve £6,000 in tuition fees. State funded loans can be applied for as well.
"Conde Nast is perfectly placed to enter the world of education. The reputation and authority of our brands puts us in a strong position to teach and inspire the fashion and decorating talent of the future," said Managing Director Nicholas Coleridge in the BBC report.