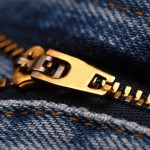 The Academy of Arts in San Francisco is a well-known fashion design school nationally and internationally. This year, The Academy of Art is bringing a new program to the rich curriculum by introducing courses in designer jeans. Jeanswear is one of the most profitable and ever-green sectors of the fashion design industry.
Denim has been a fashion standby for decades and now a new generation of inspired designers will hit the industry within a few years. Known for providing top-notch education to aspiring fashion designers, school alumni include Heidi Montag of The Hills and Chris Cortez, winner of fashion reality show The Cut.
San Francisco, CA (PRWEB) April 14, 2012
This fall, the Academy of Arts University of San Francisco will expand its fashion design curriculum to include its first comprehensive designer jeans course. Created by the Academy's Menswear Design professor Tommy Pham, Denim Design will teach aspiring fashion design students everything from the history of denim and jeanswear to how to create and market their own denim collection.
Pham is one of the industry's most well-rounded trendsetters. The San Francisco fashion designer recently developed his own innovative line, Grp.E Jeans, after designing for major brands like Ecko Unlimited and Express and for celebrities like rappers 50 cent and L.L. Cool J.
Academy of Art University San Francisco is one the forefront of fashion design education. It is the first and only educational institution whose School of Fashion MFA graduates have the opportunity to showcase their graduate collections during Mercedes Benz Fashion Week in New York City.
"Other fashion schools have classes that teach about denim fabrics and washes, but this will be the first course exclusively focused on designing jeans," said Pham. "This isn't just theory. Students will study the history of denim, top designers and brands—then they will create their own designer jeanswear collection."
Read the original Press Release from PRWeb here.
More Reading:
Academy of Art University Automotive Collection to Receive 2012 Art Deco Preservation Award
KSU to Open Fashion Design Store
Students from Fashion School FIDM Visit Major Denim Brands