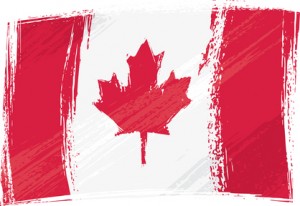 2012 BASCH It Up competition is nearing the final rounds for students in fashion design schools from around the Canada.
The competition will wrap up with a runway event in March where a winner and second place fashion design student will be announced.
The competition is targeted at fashion design schools that produce some of the most talented fashion designers in the country through higher education principles and outstanding curriculum. The students who entered the competition submitted up to four women's outfits, which were illustrated through sketches and fabric samples mounted to display boards for judges.
Ten students from the fashion design schools at Seneca College, George Brown College, Ryerson University, Fanshawe College, and Academy of Design at RCC Institute of Technology were ultimately chosen to compete in the final round of the competition. Judges who determined the final set of competitors were Wesley Badanjak, Arthur Mendonca, and Tamar Motassian of Eleventh Floor Apparel, Ltd.
The fashion design school's students who win the competition will have their design presented at a Fashion Show later in the evening and win a six-month internship with Eleventh Floor Apparel Ltd.
BASCH is a fashion design company based in Canada that sells luxurious clothing at affordable prices, according to their own marketing. They host the BASCH It Up competition for fashion schools each year to highlight the talents from up-and-coming future fashion designers. BASCH is also providing a $1,000 clothing allowance to the winner and a $700 clothing gift card will be provided by Eleven Boutique.
The top finalists hailing from the fashion design schools are from Seneca College, Stephanie Ngai and Qianwen Liang; from George Brown College, Maricar Nacario and Sarah McGowan; from Ryerson University, Louise Yu and Monica Kisielewicz, from Fanshawe College, Brittney Wood and Rebecca Collins; and from Academy of Design, Cheryl Kocot and Vanessa Kent.