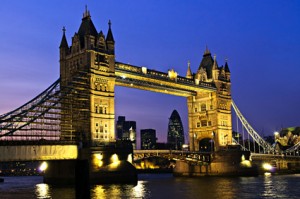 A prolific fashion design school was afforded the unique opportunity to represent the United States Embassy in London during an exhibition that took place at the Benjamin Franklin House on Craven Street last month.
Parsons the New School for Design represented the embassy by participating in the exhibition and showcasing the work of the first class to graduate from a highly regarded and selective new Master of Fine Arts degree specialty program at the fashion design school.
The students were from the MFA Fashion Design and Society program is heralded to be a very difficult program to enter and was originally created because of support from former Parson's student and world-renowned fashion designer Donna Karan. Their exhibition was named "Lost Time is Never Found Again" and was showcased to an audience at the first-ever International Showcase.
Representing the U.S. Embassy was a huge honor for the Parsons School of Design and provided unique insight into the new Donna Karan MFA Program at the school. The program is an advanced and arduous course involving intense project work and international research, as well as sustainability and media studies. The fashion design school encourages students to attend many of the film-making, photography, and visual design classes offered through the program.
The fashion design exhibition included works from industry leaders and fashion design schools from around the world and took place during London Fashion Week. There were fashion designs from nearly 100 international designers hailing from more than twenty countries. The exhibition featuring works from Croatia, Korea, Nigeria, and Uzbekistan among others was an open showcase for the public, members of the press, and international fashion design buyers.
The showcase was co-sponsored by the British Fashion Council and the British Council, and exhibits were judged by an advisory panel from the fashion council. On display were award-winning designs from the fashion school, including the winning fashions from the Metropolitan Museum of Art Costume Institute.