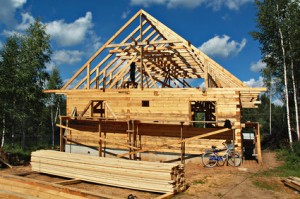 Fashion design school students at Kent University are showing off their latest designs at the "Hard Hats & Heels Fashion Show" on Saturday, December 9th.
The fashion show is a full exhibition of the student's designs, which are dedicated to the building materials used in works done by the Habitat for Humanity.
The fashion school's show is expected to raise awareness for the housing issues in Portage County and will be a judged event featuring designs created with the housing problems in mind.
Construction materials bought from a local building store (ReStore) are the design materials with which over 100 senior and underclass fashion students created their unique clothing styles.
Kent University's School of Fashion also holds and annual Spring Fashion Show that features student designs. The spring show took place earlier this year and featured the designs of 44 students and was completely organized and produced by the fashion school's students for the first time in history.
This spring, the fashion school extended an invitation to area high school students who may have interest in attending Kent soon; granting them a backstage pass to the behind the scenes activities during the show's rehearsal.
The "Hard Hats & Heels Fashion Show" will be held in Kent University's ballroom and will commence at 8 PM. Doors open at 7 PM. Tickets are available at ReStore.