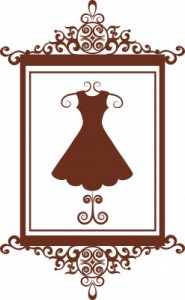 A New York fashion design school student won a $10,000 grand prize in a recent student styling competition.
Grace Hinds of LIM College won the Lord & Taylor's "You've got the Look" Student Stylist Competition.
Hinds is a student of fashion styling classes at LIM College and won the competition with a shimmering thigh-length ensemble, complete with heeled sandals, bronze clutch, and necklace on a model with blonde hair swept over the shoulder in a ponytail.  Other student entering in the competition hailed from the Fashion Institute of Technology in New York. Lord & Taylor's is a retail fashion shop revered as one of the premier spots for purchasing chic women's clothing in updated classics and accessories.
LIM College is a dedicated fashion design school, completed devoted to the art of fashion design and fashion design business. Students at LIM can earn degrees in fashion merchandising, management, marketing, and visual merchandising as well as fashion design. They also offer an in-depth graduate program that is customized for students according to the student interest in the fashion design industry. The MBA program is focused on entrepreneurship and management.
The Fashion Institute of Technology is a long-standing fashion design school in the New York area and home to some of the world's best educators and designers. FIT boasts many celebrity graduates and most students go on to become successful in their chosen sector of fashion design. FIT trains students for a future in many fashion design industries, including ancillary disciplines. The comprehensive coursework available at the fashion design school include home products, fragrances, advertising and marketing.
The fashion design school students hailing from LIM that placed in the competition behind Hinds included Zaire Cotton, Karen Hodgin, and Alyssa Spirito.  All of the styles from the fashion students were displayed at the Lord & Taylor's shop on 39th Street this month.