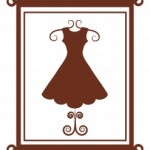 If you love fashion and already think of ways to make your wardrobe your own unique fashion line, choosing a major at a fashion design school will be an easy choice. If you love fashion but find that the actual process of "design" doesn't appeal to you, don't worry – you can still put that passion to good use. The truth is, you don't need to be interested in the details of designing garments to catch a dream job in the fashion industry. As long as you love fashion, enjoy the fast-paced and sometimes high-pressure environment found with most jobs in the industry, there are plenty of choices when it comes to majoring in fashion design.
Online fashion mag, Fashionista, recently talked about the reality for future fashion designers when it comes to choosing a college major. "As far as majors go, whatever you decide to study obviously depends upon which part of the industry you're most interested," they wrote. (Read more from Fashionista.)
But what if you don't know which part of the fashion design industry interests you the most? With this in mind, we look to major fashion design colleges to see what it is they are offering in the way of allied services in fashion design – that is, the majors that don't necessarily produce "fashion designers", but produce those that are integral parts of the industry.
Marketing degrees are perfect for people who love to shop. Really! In the fashion design industry, there are people who spend most days shopping for fabrics and all sorts of things. They are also responsible for selling and marketing everything from clothing to jewelry. CollegeFashion.net describes this side of design as a fashion design school major that "combines many facets related to the fashion industry. Students in this major often go into the business side of fashion: buying, selling, sourcing or starting their own boutique. However, this major is not strictly about business. Many other Merchandise Marketing students end up as visual merchandise managers, trend forecasters or fashion marketers." (Read more from CollegeFashion.net)
According to FIDM, Product Development programs focuses on "planning, developing, and presenting product lines, and on the technical design of individual styles within the line. Students learn to compete successfully in trend analysis, strategic planning, line development, and preproduction planning." (More from FIDM)
Graphic Design and Visual Communications degree programs are best for those who love the art of design. At fashion design schools, graphic designers and visual communicators learn all about the programs used in electronic design, learn about behavior and psychological impact of visual designs, and are prepared to launch into the fashion design industry as set-creators, commercial and television careers, and more. They also work closely with marketing majors to produce posters and advertisements.
As it turns out, there are many majors out there that seemingly have nothing to do with fashion design at first glance – programs like visual communication, graphic design, and digital media. While the titles are misleading, they have a very big role in the fashion design industry. This is probably why so many fashion design schools do their best to include the degree programs in their curriculum. The good news is that at a fashion design school, even studying graphic design and visual communications will focus the student on how these arts relate to the fashion design industry – something students won't get at any other college. Therefore, it is important to choose the right school. If fashion design is the catalyst that motivates you, then a fashion design school should be your first choice when seeking one of these degrees.