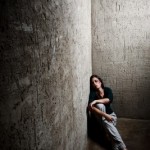 Fashion design students and fashion designers themselves are part of a worldwide fight against domestic violence and child abuse. One college is proud to announce that its alumna is playing an integral role in this fight through a fashion show to benefit Aids Victims of Domestic Abuse. Along with high school students in their area, the show has helped raise thousands for their cause.
(Rice Thresher) The Speak Against Silence Charity Fashion Show seamlessly combined a love for fashion with a powerful initiative to help victims of domestic abuse. Raising more than $50,000 for Aids to Victims of Domestic Abuse, the fashion show committee consisted of a group of high school students from the Houston area.
"My mother, Sofia Adrogue, has always been passionate about women's issues and has passed on this fervor to me," show chair Sloane Adrogue-Gustafson said. "Together we picked the perfect charity for our fashion show: a cause combining children as well as domestic abuse."
The funds raised through the SAS fashion show went toward AVDA's Children's Resource Project, which specifically focuses on child victims of domestic violence.
For over 30 years, the nonprofit organization AVDA has given free legal aid to over 85,000 abuse victims, according toavda-tx.org.
However, the Houston Chronicle reported that the recession limited AVDA's funding at a time when the rate of domestic violence was skyrocketing.
By dedicating the show to AVDA, the committee was able to not only donate funds to the charity but also to publicizeAVDA's efforts in the community.
"The purpose of the SAS Fashion Show was to bring to light the victims of domestic abuse and the importance of giving to those in need," Adrogué-Gustafson said.
As the sunset lowered onto the rooftop of Urban Retreat Salon and Spa, the event began to unfold with guests anxiously awaiting the designers' collections. The event featured a group of highly talented high school fashion designers with a wide range of styles.
Episcopal High School freshman Amir Taghi displayed his delicate feminine designs on the catwalk while models of future Parsons The New School for Design student Jackson Wiederhoeft strutted in 18th century…
Read More: Brown College alumna helps fight domestic abuse with fashion show
More News on Fashion Design Schools: