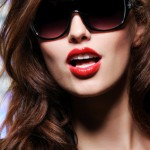 As students at The Savannah College of Art and Design present their latest creation to a crowd at the school's Trustees Theatre, it is easy to see why the school has a reputation for enriching creative young designers. The school has undergone many changes in the last decade, including a new administration. As reported by Elle Magazine, this is just one of the facets of SCAD that is causing a big jump in applications to the school:
(Elle Magazine) May 22, 2012 – The lights dimmed inside the Savannah College of Art and Design's Trustees Theater Saturday evening, leaving spotlights shining on their senior fashion design students' runway show.  The production spoke to the core of what the school is all about—an encouragement of cross-discipline collaborations. Not only was student work the main event, but the show was actually produced, art directed, and primarily assembled by SCAD enrollments and alumni.  It's this kind of creative freedom that has enabled the school to raise its profile.
SCAD has shown monumental change in the past three years, with a nearly 16 percent increase in enrollment—due in part to the university's recent recruits: former Saks Fifth Avenue vice president and women's fashion director Michael Fink (hired three years ago as the school's dean), Jinah Oh, a veteran of Escada and Cartier (who has helped develop a fashion business major), and Carmella Spinelli, snagged from Parsons to chair the department's fashion design program. Just three years ago, fashion was a small portion of the school's design department, but according to Fink, "President [Paula] Wallace recognized that fashion was a department that had grown so much, it had to become its own school."
Operating out of a renovated Savannah elementary school, the School of Fashion has now come into its own, and a look…
Read more: SCAD UPS THE FASHION GAME IN SAVANNAH at Elle.
More Fashion Design College News:
San Joaquin Delta College focuses on fashion