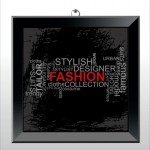 A famous fashion college honored celebrity guests Donna Karan and Sheila C. Johnson as Project Runway ramps up to cast its tenth season. Parsons the New School for Design may be most known for hosting the television show, but famous alumni like Donna Karan reminisce about her time at the school.
Students at Parsons are well-equipped to be successful designers upon graduation, but not everyone can pass the requirements according to Karan. When accepting her honor from the fashion school, Karan, who didn't quite make it to graduation, joked about how challenging the school could be:
(Examiner)  May 2nd, 2012 – Last night Parsons the New School for Design held its annual Fashion Benefit at Piers Sixty, Chelsea Piers. This highly anticipated fashion event was held to honor legendary fashion designer Donna Karan and entrepreneur and philanthropist Sheila C. Johnson. Funds raised at the event go towards supporting Parsons.
Many of the fashion designers made famous on "Project Runway," which is filmed at Parson's the New School for Design and features former Parsons' chairperson Tim Gunn as mentor, turned out for this all-star event. The "Project Runway" designers live tweeted photos and inspirational quotes throughout the evening. While Parsons has always been one of the preeminent fashion design schools its association with "Project Runway" has made it a nation-wide name outside of the design industry. Tourists to New York are often seen snapping photos outside the building.
Ivy Higa, Joshua McKinley, recently engaged Anya Ayoung-Chee, Viktor Luna, Kara Janx, Michael Costello, Olivier Green, and many other "Project Runway" and "Project Runway: All Star" designers were in attendance. This almost unprecedented gathering of so many of the "Project Runway" designers made Viktor Luna tweet, "Project Family Reunion" along with a photo of them at the benefit. Many of the "Project Runway" designers are also Parsons… read more here.
More Fashion Design School News:
2012 Graduation Fashion Show Designers: Eli Daniel Odisho and Miriam Tolentino