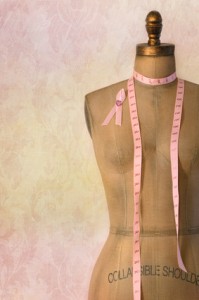 First year fashion design students at Barton Peveril College in Eastleigh presented their newest designs on the runway for a cancer benefit.
Raising funds for the Breast Cancer Cure organization, the fashion design students gained inspiration from the lights and environment at fairs, arcades, and similar events.
This eclectic source of inspiration made for a colorful fashion show displaying the design choices based on the student's preferences.
Similar fashion shows that are designed by students of Barton Peveril College have been running for twenty years, though the theme has changed each year. The fashion design school has witnessed the evolution of fashion design over the last two decades.
The ideas of students have evolved with the time and. as the fashion design school produces more and more professional designers each year, their fresh perceptions of the world lend to style evolution itself.
The design school's annual fashion show always draws on a theme that is fun and colorful for inspiration. In 2009, over one hundred models graced the catwalk at that year's Tutti Frutti themed fashion show.
The inspiration for the show was cornucopia, the symbol of abundance and good food as far back to the 5th century, BC. Fruits and flowers were part of the inspiration for the Tutti Frutti Fashion show, which was just as colorful as the carnival themed show this year.
The costumes at this year's fashion design student led event were composed of a number of various materials, textures, and styles. Garments that displayed the colorful atmosphere of festivals were achieved through the inspiration of the theme.
The perception of colors and light was made apparent as the young models strutted down the runway in designs that highlighted the bursts of light, colorful swirls and rays of laser like colors at fairs, carnivals, and arcades.