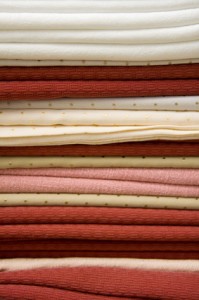 A fashion design school in New Delhi recently hosted a group of high school students for a day of question and answer sessions that allowed the high school students to explore their options in the industry of fashion design.
The Pearl Academy of Fashion is India's leading fashion school and hosted the students of The Doon School in the middle of February.
About twenty students showed up for the event and took their time browsing the displays provided by the fashion design school. In India, the industry of fashion design provides lucrative career opportunities and job placement capabilities, including brands that are constantly expanding in the luxury categories. Much like the rest of the world, however, students who want to graduate fashion design school and go on to a profitable career have to keep more than fashion design in mind.
The market in India is competitive, too. Fashion designers need to have a good attitude and be able to pitch and sale their ideas to consumers, companies, and supervisors to break out of the entry level market in fashion design.
The program at the Pearl Academy of Fashion provides students with the skills they will need to meet and exceed the expectations of their future employers and clients. The textile classes in particular focus on all aspects of fashion design, including the art of the design process and marketing products and ideas. Student who attended the open house were treated to demonstrations of the processes that happen behind the scenes in the fashion design industry as well as at the school.
The fashion design school specializes in textile weaving, printing, knitting, and ornamental design. Jewelry design is a component of the courses at the school, during which students learn to create accessories that compliment the fashion designs created at the school.