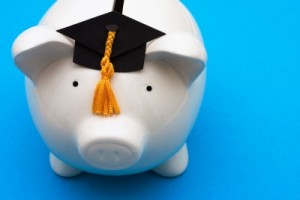 A couple of lucky students attending fashion design classes at the Fashion Institute of Technology at the State University of New York are the recipients of a major 2011 award carrying recognition that will follow them for their entire career.
Kieran Baker and Lauren Sehner were awarded money for fashion design classes by the All-Star Scholarship Program of the Council of Fashion Designers of America and the Gilt Group.
The competition for this particular scholarship is fierce among students of fashion design colleges, an expected competitiveness considering the top prize amount to be used toward the 2012 Spring semester.
The first place winner  took home a grand prize worth $10,000 to pay for educational expenses and tuition. As part of his first place win, Baker will also have his winning fashion design collection sold exclusively on the Gilt Group's website.
Sehner won the second place prize of $2,500 for expenses from the All-Star Program, but also won another scholarship worth $25,000 from the Geoffrey Beene Design Scholarship Award last year.
The All-Star portion of the scholarship program was available to a mere five students who were the top ranking awardees in the 2011 Council of Fashion Designers of America Scholarship. Fashion design students hailing from a dozen well-respected fashion design schools and colleges competed for the 2011 CFDA scholarships that led up to the All-Star awards.
Baker and Sehner were determined to be the very "best of the best" from the entire group. This huge recognition bodes well for their respective futures following fashion design college.
Not many students can say that they had a clothing line manufactured and sold to the public before graduating design school, yet this is exactly what will appear on Baker's resume after his graduation from the Fashion Institute of Technology. Sehner's runner's up position in the competition and the 2011 scholarship win is a heavy hitting item for her future resume.