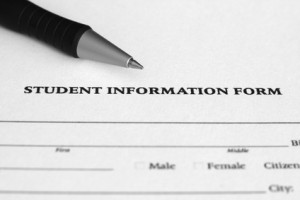 Last year, all of the students at a fashion design college program that applied for a scholarship from YMA Fashion Scholarship Fund were awarded with funding.
This year, all four students from the Fashion Design College at Brandeis University in Waltham, MA that applied for the same scholarship were awarded again.
This accomplishment speaks to the type of education afforded to the students who elect to attend the classes at Brandeis University. The four fashion design students were Amy Mesler, Lee Nisson, Yehuda Tretin, and Liya Kahan. In addition to the $5,000 dollar scholarship, these students are also approved for internships and mentoring over the summer.
All of the YMA Fashion Scholarship will be honored at a gala that takes place on the 10th of this month. Brandeis University alumna and fashion design college graduate Paul Rosengard is the chairman emeritus for YMA and got the school involved with the program a couple of years ago.
Other schools with fashion design college programs in the scholarship's winner's circle include the Rhode Island School of Design, Parsons, Cornell, and more than thirty others.
Alice Kelikian, professor at the fashion design college, says that the schools is indebted to Rosengard for helping to discover the hidden talents at Brandeis University.
"He brought the YMA scholarship initiative to the attention of our undergraduates and unearthed a wealth of design and entrepreneurial talent on campus. The very breadth of this year's projects, ranging from sustainable textiles to made-to-measure clothing, speaks to the vitality of fashion and business culture at Brandeis," Kelikian said according to the school's news announcement about the scholarship awards.
"Brandeis students have fared well in the YMA Fashion Scholarship Fund competition for three simple reasons: talent, effort and organization," Rosengard said of his alma mater.