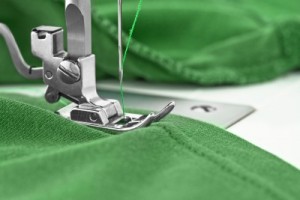 Most fashion design schools spend a big part of their curriculum on preparing students for a year-end fashion show allowing them to showcase their newly acquired skills.
The Santa Fe Community College's fashion design school is no exception to the norm in curriculum, but they did decide to spice things up a bit this year.
Back in December, the fashion design school's end of the year fashion show featured not only the designs of students (up to 8 pieces per collection), but also showcased the hard work that goes into making such designs.
With jewelry models circulating through the crowd of people who had come to watch the show, snapshots in time were on display that shed light on the "behind-the-scenes" action leading up to such a fashion show.
The students of the fashion design school provided pictures and technical descriptions of their greatest pieces, some of which helped the audience to visualize the design process from concept idea to completed fashion wear.
As usual, all of the design school students made their own fashion designs. Some of them just created patterns, however, to be sent off for sewing and composition offsite. While this may seem like a shortcut to younger year students, this is part of the interior design school's education process.
As the Santa Fe New Mexican reported prior to the event date, fashion design program head Ezra Estes summed it up when she said that the referral to an outside source for sewing is done to "test their specs skills". Fashion designers must be able to put together a technical illustration of their designs in order for them to be reproduced on a larger scale.
The show benefited the fashion design schools own fund to send future designers to other fashion shows and professional facilities throughout the year.