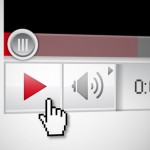 The Fashion Institute of Design & Merchandising is no stranger to success stories. Karen Kane, Lauren Conrad, and Nick Verreos are just a few of the super-successful fashion designers to come out of the lauded FIDM fashion program.
Another student is making the news headlines this month as one of the elite few to be selected for Project Runway. The school has produced at least four students that went on to participate in the televised competition, including Season 5 winner Leanne Marshall, and Blake Patterson is the latest in the fashion institutes line of students selected for the show:
(Fibre2Fashion) May 17th, 2012 – Countless designers from around the country have been auditioning for Season 10 of the hit Lifetime show Project Runway. Look TV, a fashion and beauty YouTube channel, teamed with the show's producers for the first ever "Skip the Casting Line" Talent Search. The winner of the national competition, which asked designers to submit videos of themselves and their creations, was Blake Patterson, a fashion design student at FIDM/Fashion Institute of Design & Merchandising.
Blake, an Ohio native who is graduating from FIDM this year, met up with a judging panel that included former Project Runway contestant Nick Verreos, Project Runway All Stars winner Mondo Guerra, and Marie Claire's website director, Abby Gardner. The young designer showed designs that included a coat with kimono sleeves made from upholstery fabric and a one-sleeve draped white cocktail dress. Blake currently interns at the Lanvin store in Beverly Hills.
"I'm very impressed with how skilled you are at such a young age," said Abby Gardner. Added Mondo Guerra: "You're on a really good track." Nick Verreos, who is a graduate of FIDM and instructor at the Los Angeles campus, encouraged Blake to make the designs more cohesive. Fashion fans can leave comments at the Look TV YouTube Page with their thumbs up or thumbs down vote for Blake's Project Runway future.
Read more on this story here.
More News from Fashion Design Schools:
Student Fashion Showcase: Moore College of Art & Design
Top fashion graduates from Boston-area colleges